Yoetzet Halacha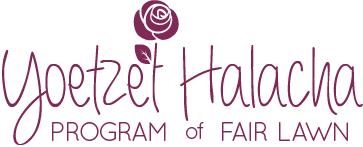 Dr. Shira Donath works as a Yoetzet Halacha under the auspices of Congregation Darchei Noam and welcomes questions from the greater Fair Lawn community.
The Yoetzet Halacha Program of Fair Lawn provides educational programming and individualized support to women and couples in the community in areas related to Taharat HaMishpacha.
She can be reached for any questions at 201-468-0027 or yoetzetshira@gmail.com.
We would love to hear your feedback about the YHP of Fair Lawn. Please fill out this anonymous survey here: dno.am/yoetzet/survey
Tue, September 26 2023 11 Tishrei 5784