Congregation Darchei Noam
Mishloach Manot 5777
Congregation Darchei Noam is proud to announce our annual Mishloach Manot fundraiser for Purim 5777.
This is a very important function for our Shul and our community. In addition to being a fundraiser, a portion of the proceeds will be used to fulfill your mitzvah of providing Matanot L'evyonim (gifts to the needy) so that members of our Fair Lawn community who are facing hardships will be able to celebrate Purim appropriately.
Our Committee has been working to prepare a special Mishloach Manot package for each family. We hope that the entire shul will participate. This year we are once again keeping the cost unchanged at $118 per family. This includes Mishloach Manot for the entire membership and Matanot L'evyonim for needy families to make their Purim Seudah.
welcome to darchei noam
This past Yom Kippur, Darchei Noam inaugurated our newly renovated sanctuary with an inspiring davening and an enthusiastic kahal. If you haven't been to the building yet, please join us for Shabbat and/or Yom Tov. And please help maintain our weekday minyanim whenever you can.
See the progress of the building step by step on Darchei Noam Expands Blog
the Darchei Noam Dinner 2016
Scenes from our 2016 Annual Dinner honoring Ronna and Abe Adler and Bonei Yerushalayim Awardees Rena and Joshua Steinberg.
Read the Annual Dinner 2016 Journal.
Remember to patronize the business advertisers who support Darchei Noam.
A BRIGHT NEW HOME FOR OUR youth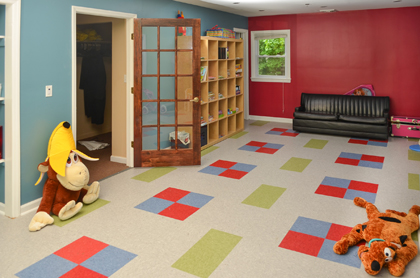 YOUR LITTLE ONES WILL LOVE OUR NEW TOT SHABBAT PROGRAM
10:30 a.m. Shabbat morning - Torah-enriched singing and games led by Aliza,
for ages 0-3 (accompanied by an adult, please)
Our bright, fun, new youth and toddler areas are open and ready for our children!
We invite you to check them out (please do not enter during group time).
Some bathrooms are still being redone, so please bear with us. Stay tuned for
more wonderful improvements to Darchei Noam. See more photos
Rebbitzin donath graduates yoetzet halacha program
New Yoetzet Halacha Rebbetzin Shira Donath at her Yoetzet Halacha graduation in Yerushalayim with Yoatzot Halacha Atara Eis and Leora Bednarsh (who addressed the graduating class) and Rabbi Assaf Bednarsh​
Wed, 22 February 2017 26 Shevat 5777