Congregation Darchei Noam
Welcome to darchei noam
DARCHEI NOAM GROWS
Moving Heaven and Earth—literally—to build a spiritual home for our community.
Follow the progress of the building step by step on Darchei Noam Expands Blog
the Darchei Noam Dinner 2016
Scenes from our 2016 Annual Dinner honoring Ronna and Abe Adler and Bonei Yerushalayim Awardees Rena and Joshua Steinberg.
Read the Annual Dinner 2016 Journal.
Remember to patronize the business advertisers who support Darchei Noam.
A BRIGHT NEW HOME FOR OUR youth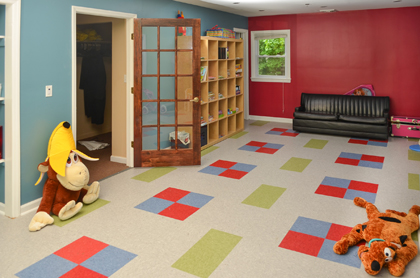 YOUR LITTLE ONES WILL LOVE OUR NEW TOT SHABBAT PROGRAM
10:30 a.m. Shabbat morning - Torah-enriched singing and games led by Aliza,
for ages 0-3 (accompanied by an adult, please)
Our bright, fun, new youth and toddler areas are open and ready for our children!
We invite you to check them out (please do not enter during group time).
Some bathrooms are still being redone, so please bear with us. Stay tuned for
more wonderful improvements to Darchei Noam. See more photos
Rebbitzin donath graduates yoetzet halacha program
New Yoetzet Halacha Rebbetzin Shira Donath at her Yoetzet Halacha graduation in Yerushalayim with Yoatzot Halacha Atara Eis and Leora Bednarsh (who addressed the graduating class) and Rabbi Assaf Bednarsh​
Sun, 25 September 2016 22 Elul 5776